Lansing Mayor Andy Schor decided against running for the Democratic nomination for Congress just two and a half weeks after creating an Exploratory Campaign Committee.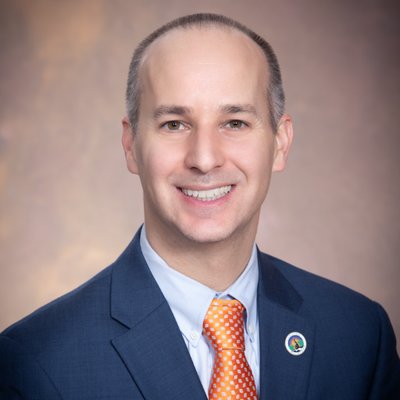 "I wasn't going to sacrifice everything for 17 months," he said, adding, "I decided not to run for my family and for my mental health." Schor said that seeking to replace U.S. Rep. Elissa Slotkin, who is giving up the 7th District seat to run for the U.S. Senate, will require raising at least $10 million on top of campaigning.
Meanwhile, other area Democrats still said to be considering the race are Ingham County Clerk Barb Byrum, state Sen. Sarah Anthony and state Reps. Julie Brixie and Angela Witwer. Political observers have speculated that former state Sen. Curtis Hertel Jr. may be interested, but he has not commented. Whoever runs and wins the August 2024 primary election would presumably face Republican former state Sen. Tom Barrett of Charlotte, who lost to Slotkin last year.
Classes at Lansing Community College are back to normal after a cybersecurity threat interrupted them last week. All students and employees must reset their passwords. "While the investigation is on-going," LCC said, "we have no evidence that any personal information is at risk. If the investigation determines that any individual's information is subject to unauthorized access or acquisition, we will notify those individuals." Faculty were told to be "flexible" about tests and assignments submitted online, but students should contact teachers for more information.
The former principal of East Lansing High School faked his Ph.D. credentials on his resume, the Lansing State Journal reported. Shannon Mayfield quit March 10, three days after officials met with him once they had determined that he had falsified his records, the Lansing State Journal had learned from a public records request. Mayfield had claimed he quit for health reasons and declined to discuss the Ph.D. issue, the Journal said. East Lansing Info reported that Superintendent Dori Leyko emailed high school staff that Mayfield quit after the discovery that he had provided "fraudulent" documentation of having a Ph.D. Mayfield became principal last summer. A story in the Allentown, Pennsylvania, Morning Call newspaper reported in 2021 that Mayfield resigned as principal of Allen High School without giving a reason.
A federal judge ruled portions of a lawsuit filed by the former interim director of MSU's Native American Institute against the school can continue, the Lansing State Journal reported. Christie Poitra filed the lawsuit in January 2022, alleging that MSU didn't address her reports of harassment and discrimination and retaliated against her for making the claims. She, as well as a third party, told the Office of Institutional Equity that John Norder, former director of the institute, spoke to her on multiple occasions about his genitals, sex with his wife and other inappropriate topics. The office, which is supposed to complete an investigation in no more than 120 days, took more than 540 to conclude that Norder had violated MSU's sexual misconduct policy. He was suspended for four weeks and still teaches anthropology courses. As interim director, she was also paid nearly $70,000 less than what other institute directors made on average. U.S. District Judge Jane Beckering dismissed seven counts in the lawsuit and removed eight defendants, but five counts will proceed, including deliberate indifference on behalf of MSU, retaliation and three discrimination accusations. The school at large; its Board of Trustees; and Quentin Tyler, former associate dean of diversity, equity and inclusion and current director of MSU Extension, continue as defendants.
The Spartans men's basketball team heads to the Big Apple for the Sweet 16 in the NCAA tournament after victories in the first two rounds. After beating the University of Southern California, 7th-ranked MSU toppled 2nd-ranked Marquette. Next is 3rd-ranked Kansas State at 6:30 p.m. Thursday (March 23) at Madison Square Garden. TBS will broadcast it. Alumni are invited to a pep rally in Manhattan on Thursday afternoon for $90 a person. Check alumni.msu.edu for details.
The executive director of Fenner Conservancy announced resignation effective March 31 after eight years. Liz Roxberry will become executive director of Friends of the Shiawassee River. The conservancy will contract an interim director while searching for a permanent replacement. "I will always be a Fenner supporter, even as I accept a position much closer to home, allowing me more time to spend with my daughter, and it is my hope that Fenner finds meaningful and new opportunities in my departure," Roxberry said.
A 16-year-old student is being charged with carrying a concealed weapon, carrying a firearm in a school zone and carrying a firearm with unlawful intent after bringing a gun to Holt High School. The weapon was recovered before anyone was injured. Ingham County Prosecutor John J. Dewane said he does not believe the case should be handled solely as a juvenile delinquency matter, stating that route would be "reckless and inconsiderate of the public safety." The office has filed a petition to have the case handled as a "court designation." If the court finds the student is not making successful progress while in the juvenile system, the youth will be transferred to the adult system at 18.